Oklahoma Sooners vs Texas A&M Aggies
The University of Oklahoma and Texas A&M University have both accepted invitations to play in the AT&T Cotton Bowl Classic on Jan. 4 at 7 p.m. CT at Cowboys Stadium in Arlington, Texas. FOX will televise the contest to a national audience.
College football set an historic milestone on Saturday night when Johnny Manziel of Texas A&M became the first freshman ever to win the Heisman Trophy. Manziel was named as the 78th recipient of the Heisman Trophy presented by the Heisman Trust of New York City in an award's ceremony held in New York City.
With the coveted trophy now in hand, Manziel and his Aggie teammates turn their sights upon Arlington, Texas, where A&M will face the number 11 Sooners in the 77th AT&T Cotton Bowl Classic hosted at Cowboys Stadium on January 4, 2013.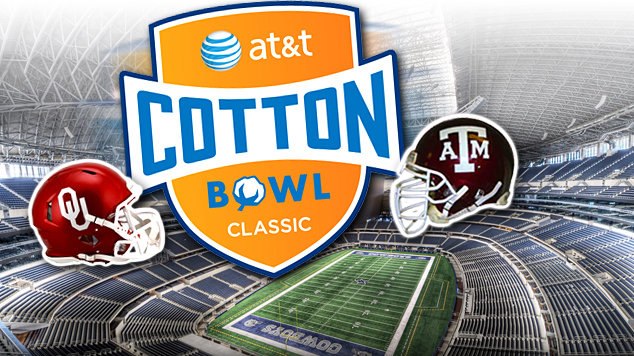 A&M and OU competed annually as Big 12 members from 1996-2012, before the Aggies departed for the SEC in July. The Sooners lead the series 19-11 and have won eight of their last nine meetings with the Aggies. Six current A&M starters started in the Cotton Bowl two years ago, and 19 current Aggies played against the Tigers that night.
If you have secured your tickets for Oklahoma Sooners vs Texas A&M Aggies and are looking for a place to stay, book a room with us at the Comfort Suites in Las Colinas.
Our Comfort Suites hotel in Irving, TX is located minutes away from DFW Airport in the beautiful business park of Las Colinas. Our hotel has been recently renovated and offers the business traveler a great hotel lodging experience with all the business amenities that are essential to business travel. All rooms are spacious Suites that allow the capability to relax and work without the cramped feeling of a traditional hotel room, all at a very competitive price. Our location is convenient to Dallas Cowboys Stadium and provides comfortable hotel accommodations during your visit to the Dallas / Fort Worth area regardless of what brings you to the area!
The Comfort Suites Las Colinas is a convenient and budget friendly hotel choice for business and vacation travelers. Located near the Dallas Fort Worth International Airport, our moderately priced hotel offers comfortable rooms and a complimentary airport shuttle service that helps take the hassle out of airport travel. Stay at our newly renovated hotel and enjoy modern hotel features, free parking, and so much more, all just minutes away from DFW Airport and Dallas Love Field.
See ya'll soon!
Comments are closed.